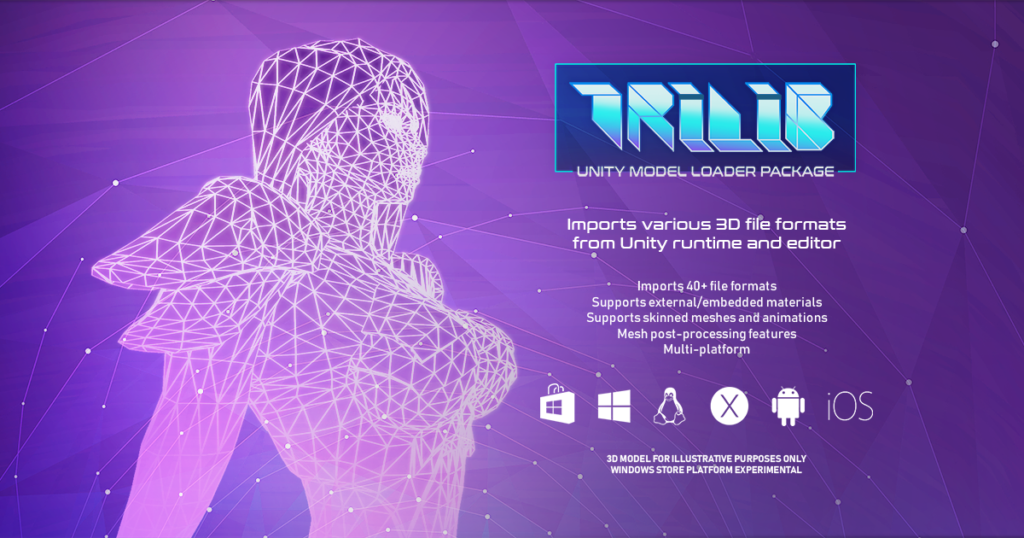 TriLib is a Unity model loader package designed to allow the user to load various 3D model formats inside the Unity editor or during the game execution.
Imports over 40 file formats.
Supports external and embedded materials.
Supports skinned meshes and animations.
Mesh post-processing features.
Multi-platform: Windows, Linux, macOS, iOS and Android.
Please subscribe to our newsletter to stay in touch: 
TriLib – Newsletter
Buy
Downloads
API reference
Known issues/limitations
Report Issue
Accepted file formats
Post processor options
Tutorial: Importing a model from your game runtime
Tutorial: Importing a model from Unity editor
Tutorial: Enabling DevIL image library